Instructions: Migration assets exploited to wallet..
Below are simple instructions with image illustrations for you to easily move assets to your RUBI wallet.
⚡️ Step1: Check your K.Y.C status - make sure you have completed K.Y.C and become a verified partner.
⚡️ Step2: Go to the home page and select the "mining" button - this will take you to the application's resource statistics screen
⚡️ Step3: Select "statistics" - this displays details of your mining journey and your team members
⚡️ Step4: Select "verified" - this will display verified and moveable mining metrics for you and your team members.
⚡️ Step5: Select the "Migration" action - this will move to the migration options screen.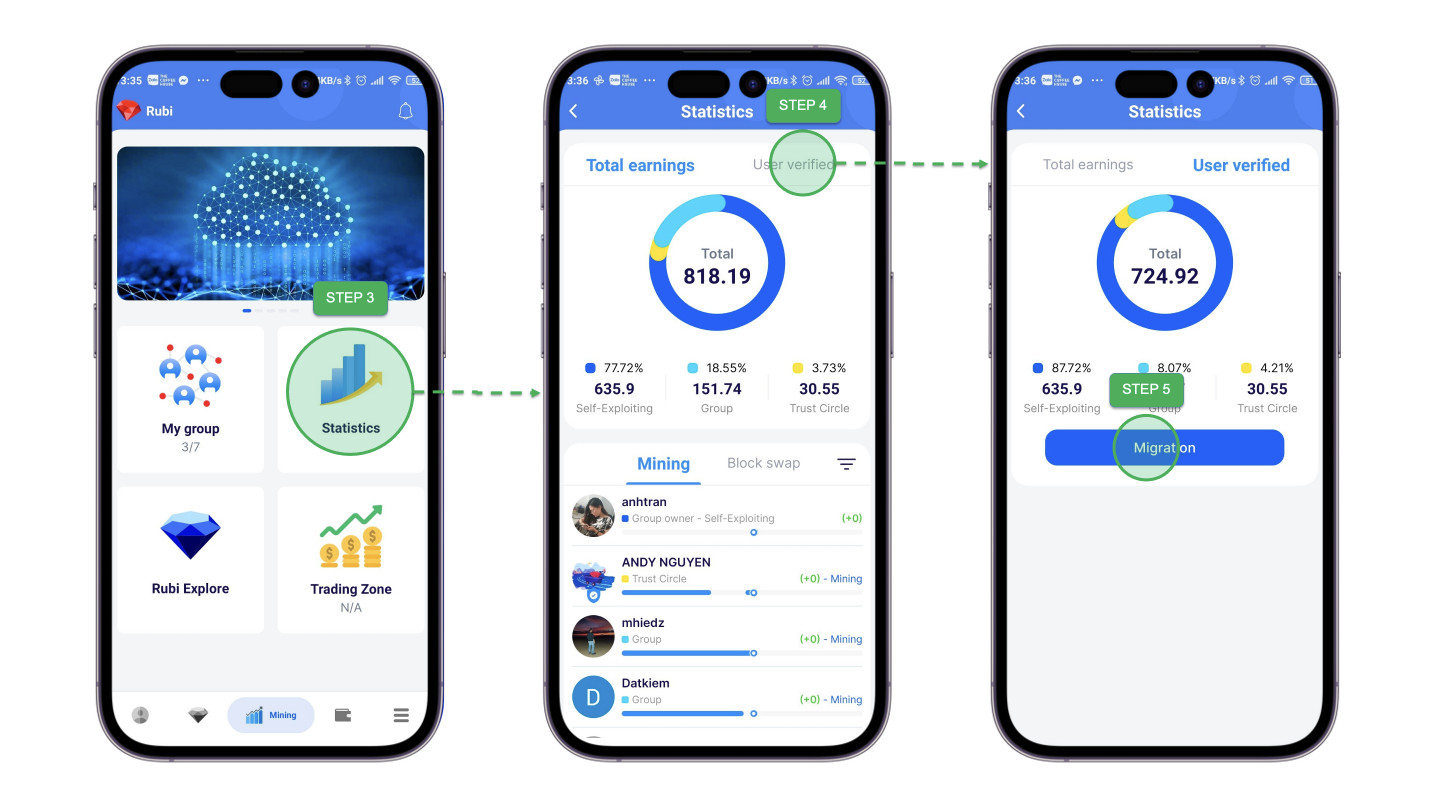 ⚡️ Step6: Drag the slider - to select the number you will move, you can also see the total available number and moved number at this screen.
⚡️ Step7: Click "apply" - this will create a move command from the mining archive to your Rubi wallet.
⚡️ Step8: Check Migration history: - At this screen you can see your migration history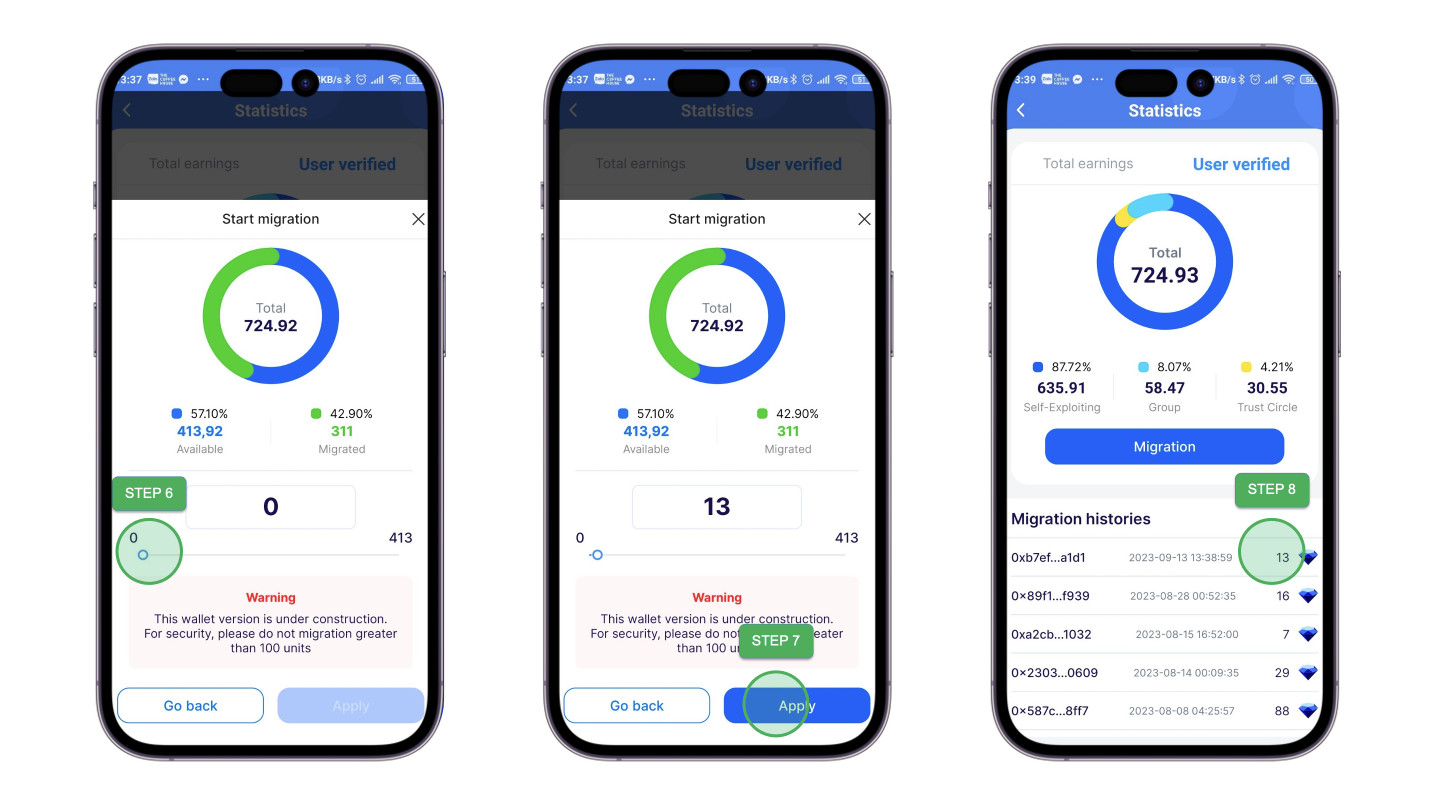 ***
Note: As a mining network partner, you can freely move mined assets to your wallet according to your needs. The migration will take place immediately with no delay. You can also transfer to your wallet every day if you reach the minimum balance.
Thanks for watching the tutorial! Wishing you success and an easy, friendly mining experience with RUBI Network.
Rubi Team